CSX Transportation, Inc.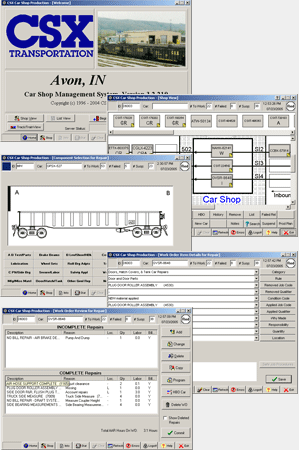 To support their railcar repair facilities, CSX uses this application to automate a complicated business process and keep track of repairs performed.
This application is a three tier application with wireless pen-based clients, fixed touch-screen industrial, and standard PCs accessing a Windows server. The pen-based devices can access the server in a real-time mode over a wireless network, or may enter a "store-and-forward" mode to allow the application to be used when the device is out of range of the wireless network. It was created using the following technologies: Oracle database server, Sybase SQL Anywhere, Sybase Mobilink DB synchronization, Borland Delphi, Microsoft C++

© 1996-2006 CSX Technology. All rights reserved.